60
Need something else to play besides Like A Dragon: Ishin? So, we've made a list for you!
Like A Dragon: Ishin has finally made its way out to the west. This is, without a doubt, another great game in the popular Yakuza series. But all good things must come to an end, and this Samurai-inspired epic will end at some point. Then what? Well, don't worry, friend. We have some great game suggestions for you.
We tried to look at Ishin's charm from many different points of view. We've tried to find a game that has at least some of the same appeal, whether you liked the world, the combat, or the off-kilter sense of humor. We're sure that fans of Ishin will be able to find something here that will satisfy them. At least for now.
Any Yakuza Game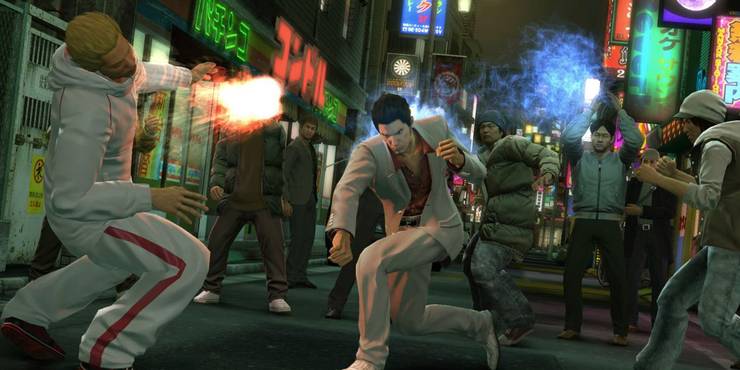 Okay, let's start with the most obvious one, shall we? Yes, if you like Like A Dragon: Ishin, you probably will also like the other games in the series. Shocker! The game that is most like Ishin is Kenzan, which is a great Yakuza game set in Japan during the Edo Period. To play it, you would need to dust off your PS3 and play it with a fan translation, which is out there somewhere.
But if you haven't played any of them, all of the Yakuza games will probably satisfy your Ishin craving. Start with Yakuza Zero and move up from there. You have hundreds of hours of fights with a lot of drama waiting for you. And it's all wonderful.
Devil May Cry 5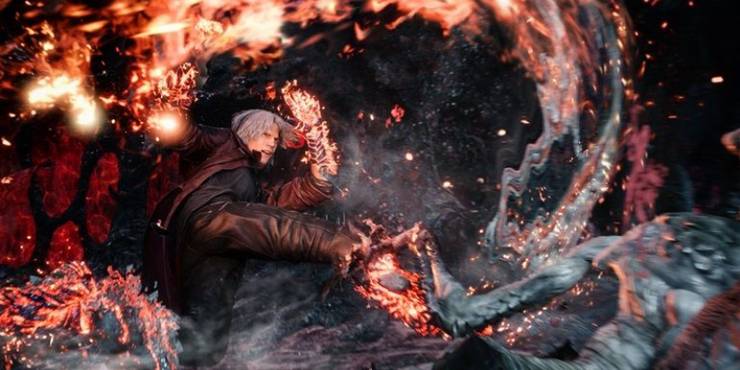 Okay, Devil May Cry 5 is not set in the past. Also, the two books couldn't be more different in terms of setting and plot. But these two games have one thing in common: they both put a lot of emphasis on stylish, visceral combat and have combat systems that let you switch between different fighting styles.
If, while playing Like a Dragon: Ishin, you often switched between your different fighting styles and felt a rush of dopamine when you found new ways to make those styles work together, you will most likely have a blast with Devil May Cry 5. In Devil May Cry 5, the goal is to switch between different styles and show your creativity by finding new ways to use each of your skills. That's what it does best. And there's no other game that does it better.
Samurai Warriors 5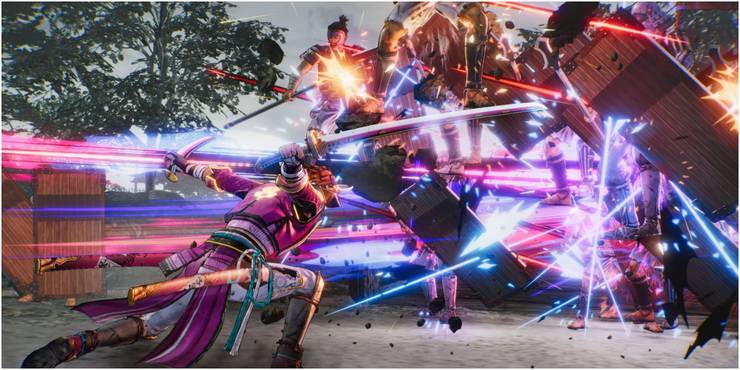 Samurai Warriors 5 is very, very different from Like A Dragon: Ishin in how the main game loop works. We're not trying to act like these games are the same. But both games let you play as historical Japanese people, and more importantly, they both focus on fighting groups of enemies.
Even though the Samurai Warriors games are on a very different scale, they all have that sense of power that Ishin does so well. On some level, all of these games are about making you feel like you can't be stopped, and there are a lot of similarities in that way. Also, from a purely mechanical point of view, they do have similar ways to use moves and make combos. If you like destroying groups in Ishin, the Samurai Warriors games will help you take that fun to the next level.
Shenmue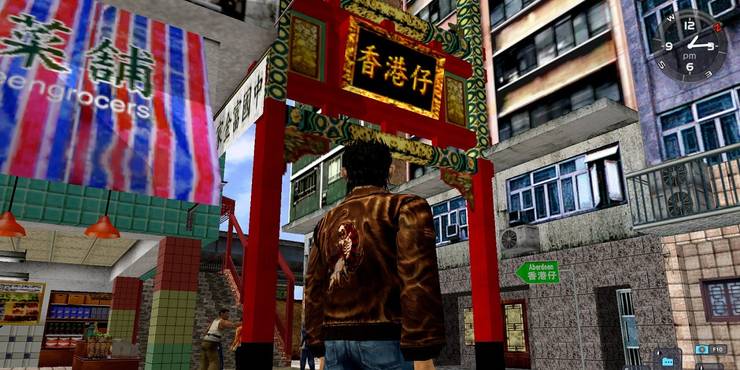 There is a reason why so many people see the Yakuza series as the spiritual successor to Shenmue. Both games have worlds that are about the same size and are full of different things to do. Shenmue isn't set in the past, and there aren't any samurai in it, but if you had a lot of fun in Ishin just wandering around town and doing random things, Shenmue is definitely a game you should check out.
This isn't a suggestion for an Ishin fan who wants to speed around town and start fights, of course. Shenmue has combat, and it's pretty fun, but it's not the main point of the game. Shenmue moves a lot slower than Ishin, which is probably a good thing for the wanderer. We can't say enough good things about Shenmue if you like to just hang out in town and stumble from one thing to another.
The Great Ace Attorney Chronicles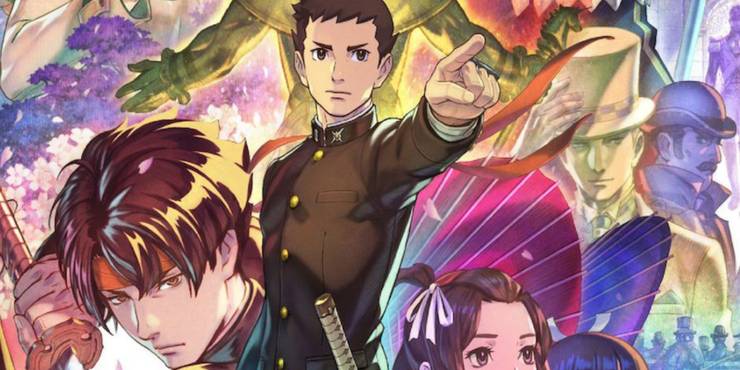 So, it's clear that The Great Ace Attorney Chronicles is a bit of an odd choice. We understand. But here's the thing: a lot of the games on this list are very exciting. There will be a lot of games with samurai and swords, which is a big part of Like A Dragon: Ishin's appeal, but the mystery is also a big part of the fun.
What would the plot of Ishin be without all of its twists and turns? We think it would make the game much less interesting. So, The Great Ace Attorney comes into play. This is a spin-off of the Phoenix Wright games that takes place in the past. It has some fun mysteries that you need to figure out. And it does this while giving life to a lot of interesting characters. If the story of Ishin was what kept you interested the most, you should check out The Great Ace Attorney Chronicles because it's likely that it will have a similar effect on you.
The Legend Of The Mystical Ninja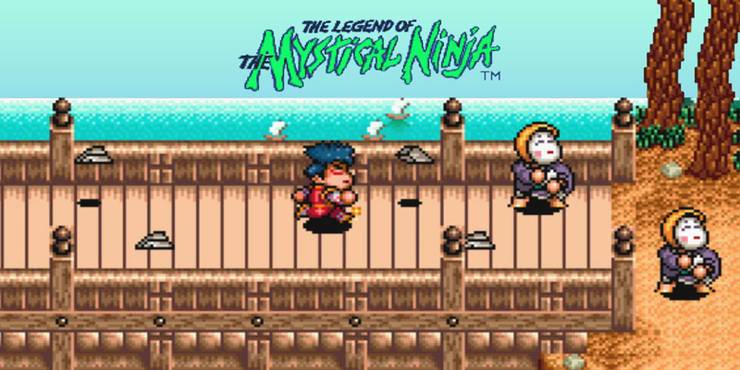 This classic SNES game is a beat-em-up that takes place in feudal Japan. Ishin is a lot like the Mystic Ninja games in terms of what makes them fun. There are a lot of extra things to do in them, the brawler gameplay is fun, and they are full of quirky charm. The Legend of the Mystical Ninja is our favorite of these titles, so that's the one we chose.
This game doesn't have a story like a soap opera, and the supporting characters aren't particularly memorable. However, if you liked the more humorous parts of Ishin, and if scrapping is a big part of what you like about games, The Legend of the Mystical Ninja is a great choice.
Sekiro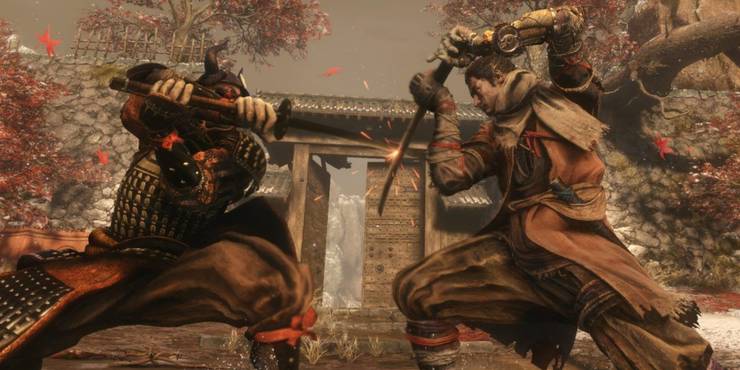 Okay, it's clear that Sekiro has a similar setting. But the way you move around in that setting and the way the world is set up in general are just so different from what Ishin is about. Also, Sekiro's story is very simple, while Ishin's is full of melodrama. So if that's the case, why would we put Sekiro on this list?
Well, you may have noticed that there are basically three kinds of parries in Ishin. We would say that the combat engine in Ishin is at its best when you use the parry mechanics well. And, hey, when it comes to the parry, Sekiro is the best game ever. Not only that, but Ishin has a lot of boss fights that pit Ryoma against other scary warriors. Again, this is something that Sekiro does better than anything else. So, Sekiro is the game for you if you like blocking attacks and going blow for blow in intense fights.
Way Of The Samurai 4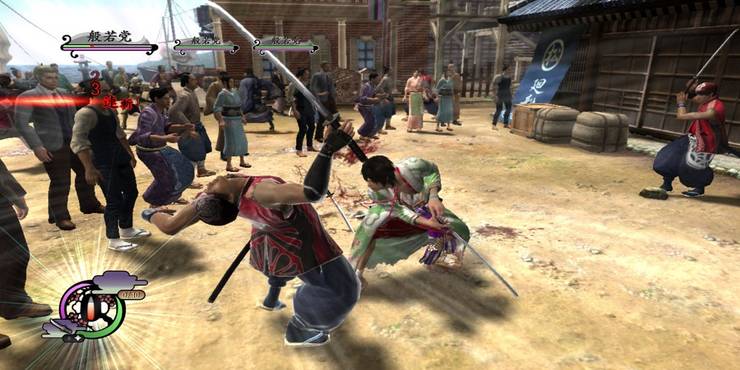 Don't get us wrong, but we don't like the Way of the Samurai games. But they're just magic junk. In a similar way, The Way of the Samurai has a setting with a world that can be fully explored but is still pretty small. It also has a group of interesting, memorable characters and an interesting, if not a little silly, plot.
Way of the Samurai 4 isn't as polished as Like a Dragon: Ishin, and it's a lot sillier, but people who liked Ishin will probably have a lot of fun with Way of the Samurai 4.
River City Saga: Three Kingdoms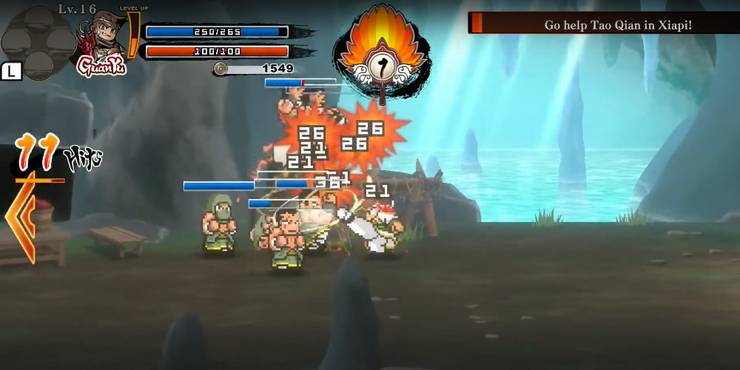 Breaking News: The traditional Yakuza games are basically just River City Ransom with more shapes. So, could the River City Ransom game that takes place in feudal Japan be a better comparison for Ishin? No, of course not. And it's there too! The name of it is Downtown Special: Kunio-Drama kun's Set in the Past!… and it was only ever shown in Japan. So, we're going to do something different and suggest River City Saga: Three Kingdoms instead. We've come a long way in the last few sentences, haven't we?
Even though 8 Ball Pool takes place in the wrong country and time, it is still a mix of a beat-em-up and an RPG that focuses on fighting. It also recasts its classic characters as historical figures, so there are more than a few connections. Three Kingdoms is, on the whole, a fun game that never takes itself too seriously. Fans of Ishin could do a lot worse.